Lighting is a fundamental but often neglected part of the interior planning of a home or chalet. After all, we perceive our surroundings thanks to light: light animates a space, highlighting the forms, textures, and colours that you put so much effort into selecting. A successful lighting scheme can accentuate the design and decoration of your home, making it come to life, and most importantly, enhancing the way you experience living in it.
Two kinds of light
Basically there are two kinds of light to consider when designing a home or building: Natural light, and artificial light.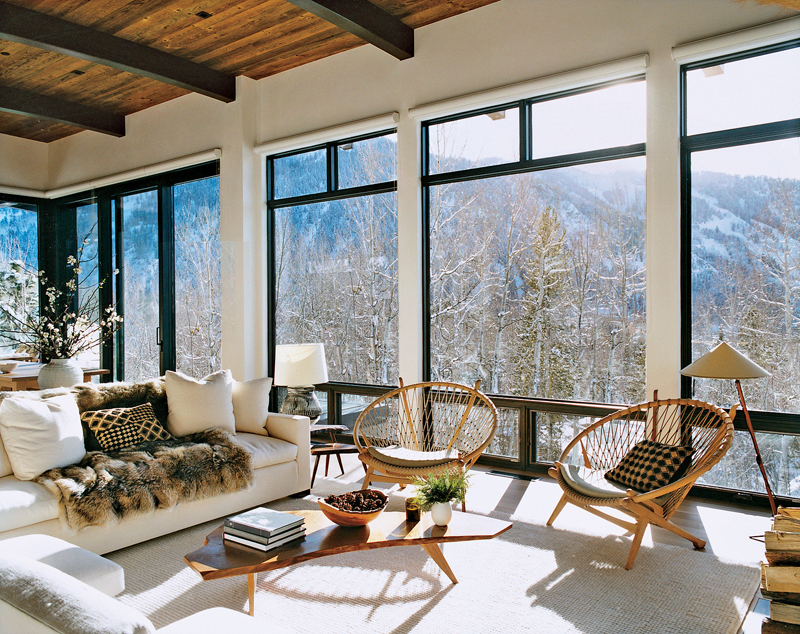 Natural light enhances the beauty of every interior, and increases our connection to the environment around us. Traditionally we would maximize the amount of natural light into our living areas through extensive use of windows and skylights but in an alpine environment we have to balance this against the lower insulation properties of glass and be more sparing in its use. The amount of natural light we receive also varies dramatically depending on the weather, the season, and the time of day. In Niseko's winter season we only receive around 8 – 9 hours of natural light per day (weather permitting!)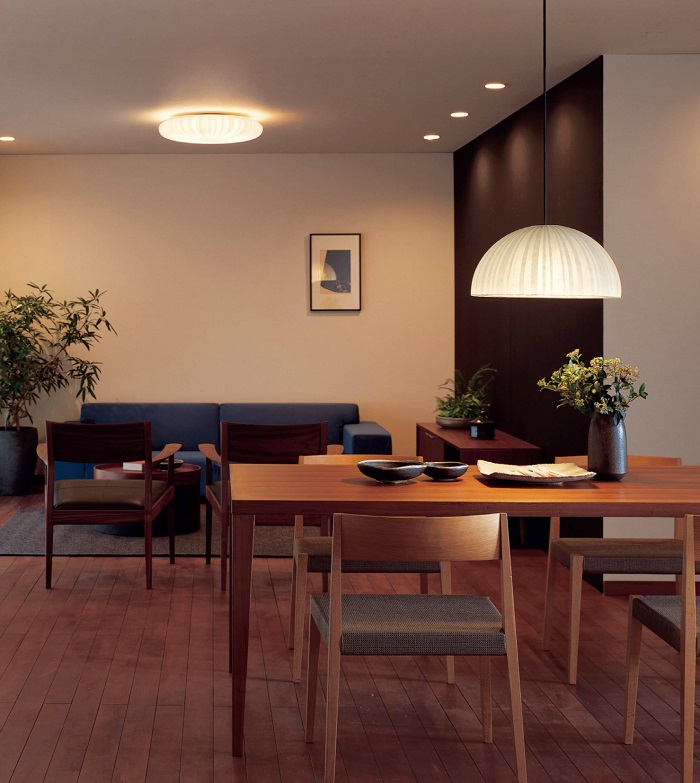 There are several different kinds of artificial light source but with the Japanese Ministry of Economy, Trade and Industry pushing for greater energy efficiency in the domestic construction market, most manufacturers are now exclusively promoting LED and fluorescent lamps for general lighting over the previously common incandescent bulbs.
Fluorescent lights
Although fluorescents often evoke images of flickering, green tinged office lighting, fluorescents have evolved significantly over the years. Fluorescents provide a uniform and indirect light source to brighten the entire room. 'Ceiling Lights' as they are known in Japan are common and popular for general room lighting and working spaces. Recently warmer colors are available and their long life and lower capital cost provide excellent economic efficiency. The "Inverter" types eliminated the flickering that was problematic in early models and many newer models come with dimming and remote controls.
LED (Light emitting diode)
Considered a developing technology for many years, LED's are now established as the new standard in the lighting industry. Although the capital cost is still rather expensive compared to fluorescent and incandescent lamps, costs are steadily coming down. With regard to power consumption however, LED's use between 1/6th to 1/8th of the power used by an incandescent bulb, and about 30-60% less power than compact fluorescent light bulbs. With a max Lifespan of about 40,000 hours, LED's will last 20-40 times longer than incandescent light bulbs, and 3-4 times longer than fluorescent lamps. For everyday use of 10 hours per day we can expect more than 10 years of service life from LED's, putting the initial purchase price somewhat into perspective.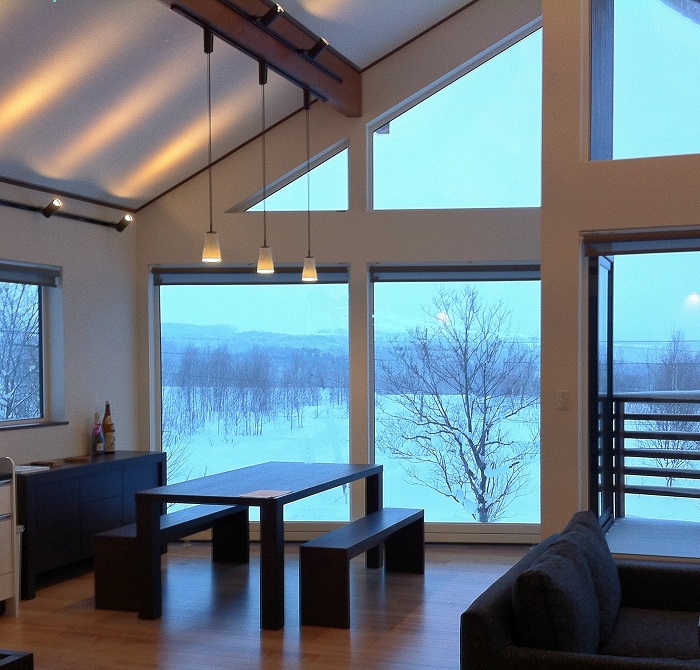 When planning the lighting of a new home, rather than simply choosing the latest designer lighting fixtures, it is important to consider the optimal lighting for the intended use of each room. The optimal brightness required for a space depends on several factors including the size and height of the room, the intended use of the space and can also include factors such as the color of the walls and even the age of the of the intended users.
Methods for illuminating a space
A comprehensive lighting plan can be created using a combination of the 4 lighting methods outlined below:
General Lighting
General lighting provides a uniform, diffused light that allows you to see easily and move safely within the space. The most common ways to achieve general lighting is to use a ceiling mounted lighting fixture, to use indirect or track lighting to reflect light off the walls or ceiling, or via downlighting with multiple ceiling mounted downlights. In a ski lodge the general lighting is ideally adjustable with dimmers for creating a comfortable and atmospheric effect.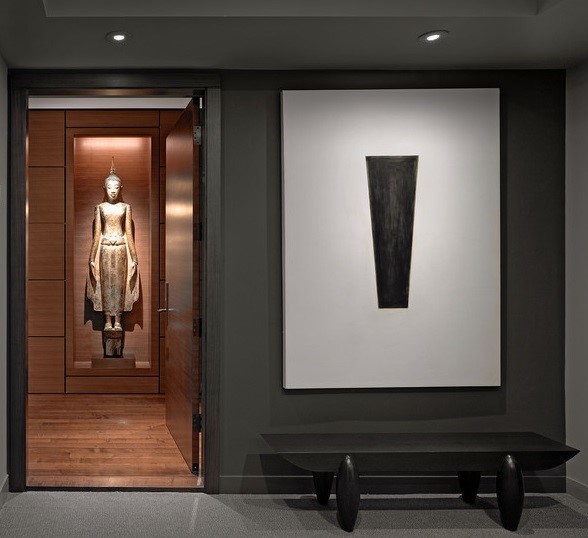 Task Lighting
Task lighting, provides a pool of light in specific areas where you perform visual tasks such as reading, drawing, cooking, etc. Good task lighting is very important at home to allow you work safely and effectively in the kitchen, at the bathroom mirror, at the dining table, and while reading or working at your desk. Lights mounted under kitchen cabinets, over the bathroom mirror, pendants over the dining table or an adjustable table lamp creates a local flood of light where you need it while maintaining a more comfortable lower light atmosphere in the room itself.
Accent Lighting
Accent (or architectural) lighting creates focal points to emphasise a room feature, highlight art and ornaments, create interest, and define areas. This lighting can be considered the jewellery of the lighting plan and adds drama to the space.
Exterior Lighting
The final part of a good lighting plan is to consider the exterior presentation of the building and to provide safe access and movement around the building. This one area has the potential to lift an otherwise ordinary building to the architecturally dramatic.
Planning a lighting scheme
Since lighting plays such a vital role in the design of a room, it should be planned at an early stage.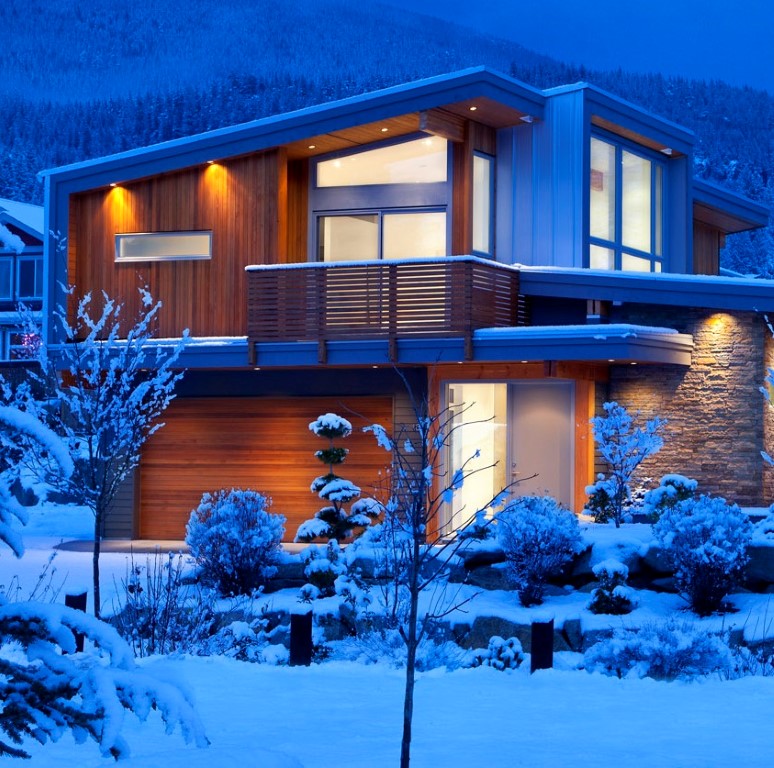 Niseko Projects can help clients identify all the potential activities that will be performed in a space, helping to better choose the correct type of lighting you'll need. This will also help define the number and position of power points, switches, and dimmers required.
Niseko projects can also introduce a specialist lighting consultant to the project to help assess the amount and kind of light you need while also suggesting the best and most dramatic fixtures. Lighting has a psychological importance too, affecting mood, and emotions – one more reason to give this area due importance.